Incomparable Benefits Of Using Brass Products
Posted by Admin on July, 22, 2021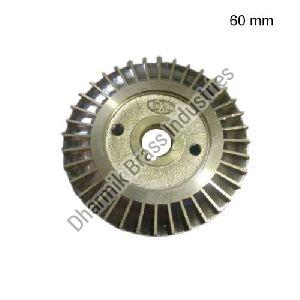 Brass is an alloy of zinc and copper which looks alike to bronze. It has a large number of properties due to which it is widely used as one of the most popular alloy. The proportions of copper and zinc in forming brass can be altered which makes it suitable for creating various products. Due to its unique properties, endless numbers of industries are setting up their plants for creating brass products. Brass is mostly used for mechanical or decorative purposes. Even today many village houses cook in Brass made utensils knowing its benefits to health.

Properties of Brass Products
Brass has a different combination of properties. It has high strength and hardness. Brass generally does not brittle at low temperatures. As it is an alloy the proportion of zinc and copper can be changed. The color of brass ranges from reddish brown to dark brownish color. It is more durable and attractive in nature. Brass products have hygienic nature and are best suitable for hygiene- sensitive environments.

Range of Brass products
The Brass Products Manufacturer in Gujarat offers a wide variety of products formed by using brass. Brass itself ranges in different types such as alpha brass, beta brass, white brass and gamma brass. Seeing this nature of brass the manufacturers are able to create wide array of products. Brass product gives traditional attire to the houses.
Various musical instruments such as trumpets, horns etc are the famous brass products. Brass is also used for making utensils and various craft items. Plumbing fixtures such as faucets, bidets or channel drains are made of brass too. Nowadays, brass is widely used for creating pump impellers such as brass water pump impellers, brass submersible pump impellers or brass worm gears. These are also available in different sizes. Sculptures of deities made with brass give an aesthetic look.

Specifications of Brass pump impellers
The Brass water pump impellers are available in round shape with a polished surface used for water pumps. These Brass products have large range of sizes starting from the minimum size of 50 mm to the maximum size of 90mm. The thickness of the brass water pump impellers ranges from 8 to 10mm. The manufacturers of Brass products in Gujarat provide these impellers at an affordable pricing of around Rs 500 per piece.
The Brass submersible pump impellers similarly are round in shape and available with the thickness of 8 to 10mm. The size range of these brass impellers begin from 50 mm and ends up to the size of 80 mm. This type of brass product is available at Rs 530 per piece in the market. The customers can choose one according to the size of their pumps.

Advantages of using Brass Products
Brass products are resistance to corrosion and thus have a longer lifespan. Brass is easily machined and requires less effort in molding. Brass products have higher durability and anti bacterial property. It is used for cooking and storing the food. According to Ayurveda water stored in any brass product increases strength, immunity and pacifies the burning sensation in the body.
By using the best quality of raw material the Brass products manufacturer provide incomparable products with large variety as per the need of the customers.
This entry was posted on July, 22, 2021 at 16 : 03 pm and is filed under Brass Products. You can follow any responses to this entry through the RSS 2.0 feed. You can leave a response from your own site.