Why Use Brass To Make Impeller For Water Pump?
Posted by Admin on April, 12, 2021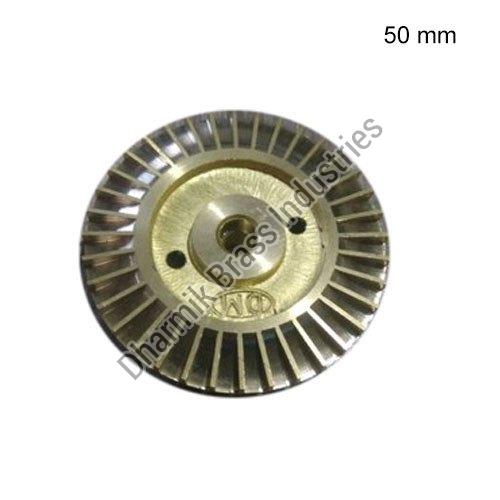 Today many options are available in the market. Many people wonder if brass impellers for the water pumps are worth the additional cost. This zinc copper alloy is used for centuries and is very common in fittings and fixtures from home to large industrial complexes. The effectiveness of this metal in the products allows the users to provide safe and durable components to your water pumps. If you are wondering how well brass will work in your system, here are five awesome benefits that you must take into consideration when you are planning for your next project or expansion.

Wide Versatility
As brass is used for so many different needs and purposes, you will get the impellers that you need in your chosen size and width. These are available that allow you to alter pipe size. When you are working with a project that has very strict specifications, brass is the best option. This also helps in enhancing the efficiency of your water delivery lines in your house. If you need to have impellers for your water pump, nothing is better than brass impellers. The brass impellers for water pump are polished and plated and it has an amazing lifespan and antique finish.

Durability
As it has many other working properties, this means that brass is a highly durable metal. When a water pump system needs a long service life, brass impellers are the best choice as these remain in great condition for years without disintegrating or cracking. This also provides the best possible performance in hot water supply lines.

Tolerance To High Temperature
The brass impellers that are available in the market today provide exceptional conductivity of temperature and improves hot water distribution system efficiency. The brass is very ductile in high temperature and can also withstand much higher temperature than other options to the point of being among the only surviving items in a serious house fire.

Resistance To Corrosion
Other metal impellers that are available have serious issues of corrosion but brass is second to home in terms of corrosion resistance. Rust and corrosion can cause serious wear and tear on metal fitting so a corrosion-free metal is the best option in these situations. Places with corrosive water properties get the best benefit of brass impellers which do not rust or corrode is poor water pH conditions. Even the worst corrosive water won't cause corrosion in brass.

Very Malleable
When it comes to fitting which needs shaping or bending, brass provides you with great malleability, making it easier to alter than steel or iron pipe. This also moulds better than most materials on the market. If you have ever had to deal with a plumbing job for your water pump, you know how important this property can be, helping reduce labour costs due to its ease of working. Even though the metal is malleable, it can retain durability and dependability.
Brass impeller for the water pump is the best choice and brass makes a great material for water work systems. Therefore, choose these impellers and use them in your pumps to enjoy its amazing benefits.
This entry was posted on April, 12, 2021 at 10 : 59 am and is filed under Water Pump. You can follow any responses to this entry through the RSS 2.0 feed. You can leave a response from your own site.